Get off Big Tech tools. Use these instead.
Below are my recommendations for genuinely good, helpful, non-toxic tools. We need alternatives to Big Tech platforms that continually show a shocking lack of respect for users, communities, even democratic society.
Good Reports is fully supported by users - not by ads or Big Tech funding - so if this site helps, please chip in. (And get our email newsletter.) Thanks.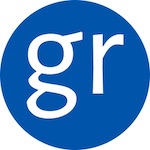 Best-of
Show your support of Good Reports.
We have no paywall for our recommendations, because we're passionate about sharing them. But it's expensive to create and maintain the site.
Please join Creative Good, or donate below, so we can keep this going.